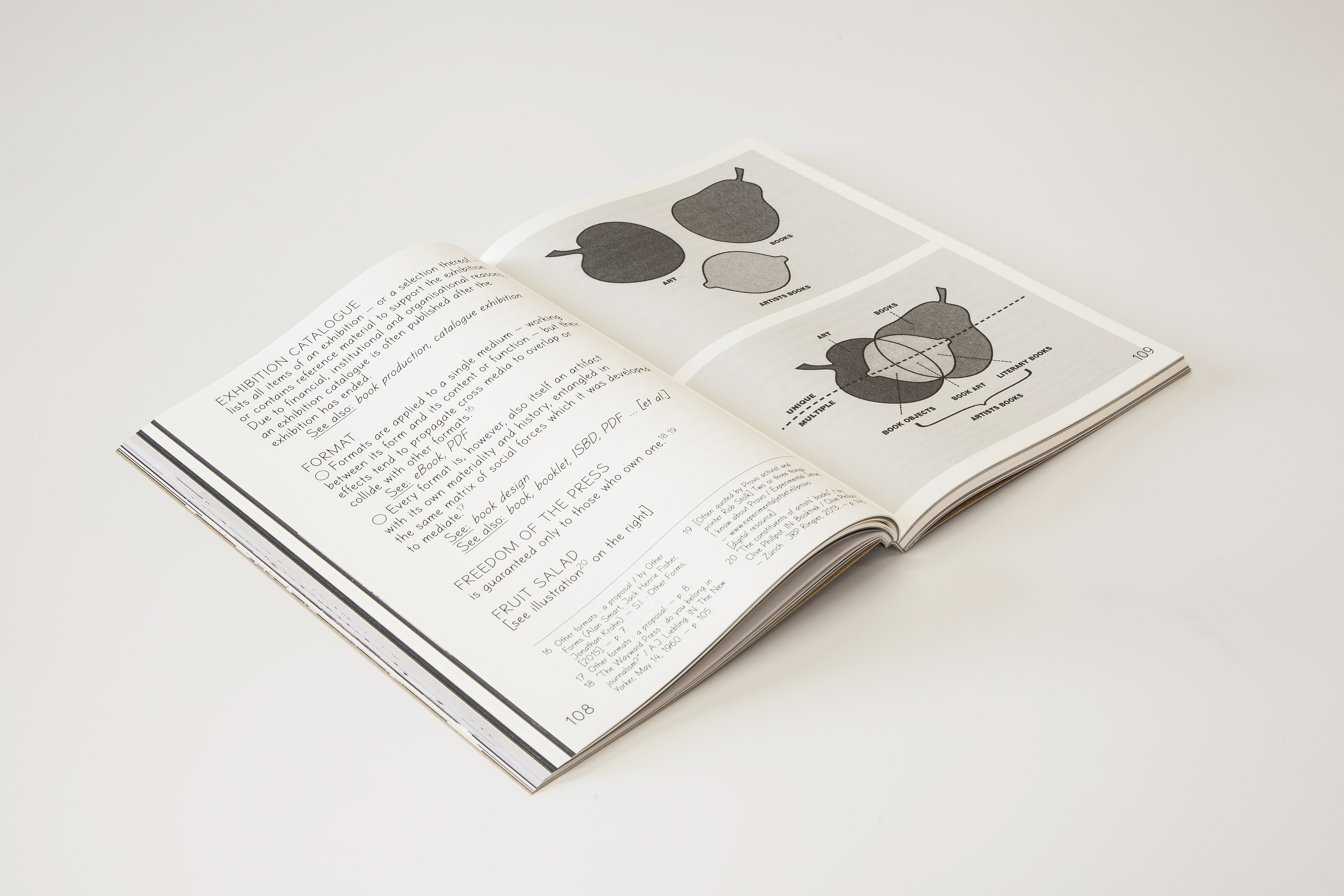 Published by Lugemik. Printed Matter from 2010–2019
Indrek Sirkel & Anu Vahtra (eds.)
---
Texts by Kristina Ketola Bore,
Mia Kang
,
Lieven Lahaye
,
Else Lagerspetz & Loore Sundja
, Kai Lobjakas, Indrek Sirkel &
Anu Vahtra
---
Published by Lugemik. Printed matter from 2010–2019
accompanied the exhibition of the same title at
Estonian Museum of Applied Art and Design
(ETDM), 17.05.–1.09.2019, presenting for the first time all the titles published by Lugemik in the last decade. As an independent art publisher, Lugemik has mapped a large part of the Estonian contemporary art and design landscape through numerous collaborations with artists, designers, theorists and cultural institutions, resulting in a variety of printed matter. The exhibition strived to talk about the aspect of translation in Lugemik's practice, and also reflected on topics related to book-making, such as graphic design, contemporary methods for art reproduction, and various forms of collaboration.
The book includes a number of contributions: an interview with Indrek Sirkel and
Anu Vahtra
of Lugemik, conducted by design critic and curator Kristina Ketola Bore; an essay addressing issues of precarious labor written by researcher and PhD student in the history of art at Yale University,
Mia Kang
; a glossary of independent artist publishing terms writtenand compiled by artist, librarian and publisher
Lieven Lahaye
; short introductions on all Lugemik titles written by the initiators of the fictional imprint
Knock! Knock! Books
Else Lagerspetz and Loore Sundja; 32 reproductions of Lugemik publications photographed by artist
Anu Vahtra
. In addition, the publication includes a selection of texts, previously published in various Lugemik books, opening up aspects of the current context of Lugemik's activity in Estonia as well as its Soviet past. The afterword is written by Kai Lobjakas, director of
ETDM
.
The book was published in two separate editions, in English and Estonian.
---
210  ×  297 mm
256 pp
Offset printing
Perfect binding
Graphic design: Indrek Sirkel
Editorial assistance:
Ott Kagovere
Photos:
Anu Vahtra
(assistant Anna Tamm)
Typeface: Open Aviscript (Ivar Sakk)
Paper: Lux Cream 80g, Munken Lynx 100g, Billerudkorsnäs 250g
Printed by Tallinn Book Printers
Supported by Cultural Endowment of Estonia, Tallinn Book Printers
15 EUR
Edition of 500 (EST) + 500 (ENG)
Published by Lugemik &
Estonian Museum of Applied Art and Design (ETDM)
ISBN 978-9949-7234-8-5 (EST)
ISBN 978-9949-7234-9-2 (ENG)
2019