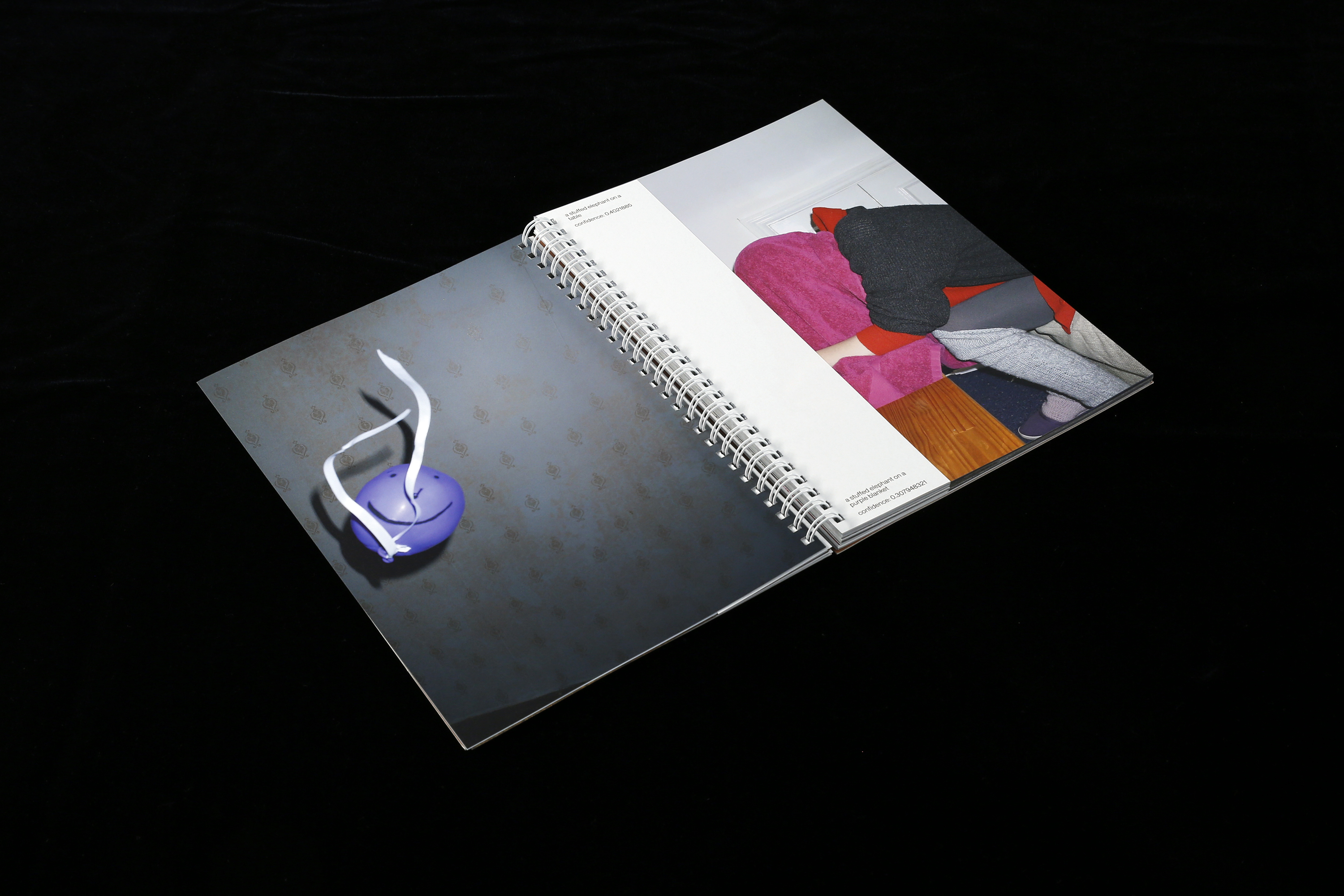 A man with dark hair and a sunset in the background
Paulius Petraitis
---
Photography, concept, and poem by
Paulius Petraitis
Text by Monika Kalinauskaitė
---
A man with dark hair and a sunset in the background
(2017–2020) explores visual recognition through a dialogue-based approach with an image interpretation software. Each personal photograph in the series is paired with captions ascribed by Microsoft Azure image interpretation system.
The resulting combinations of image and text highlight the gap between human and machine seeing, and are, in turn, poetic and humorous. These are not mistakes per se, but rather a differentiated perspective of the surrounding world, which raises questions about the role technology plays in our recognition.
The book includes a text by Monika Kalinauskaitė, designed by
Tadas Karpavičius
and published together with
Six Chairs Books
.
---
165  × 235 mm
144 pp
Four different covers
Offset printing
Spiral-bound
In English
Graphic design:
Tadas Karpavičius
Typeface: Neue Montreal
Paper: GSnow 120g, Munken Lynx 90g,
MB Prime FBB Bright 355g
Printed by Tallinn Book Printers
Supported by the Lithuanian Council for Culture
Edition of 600
Published by Lugemik &
Six Chairs Books
ISBN 978-609-96058-3-8
2020